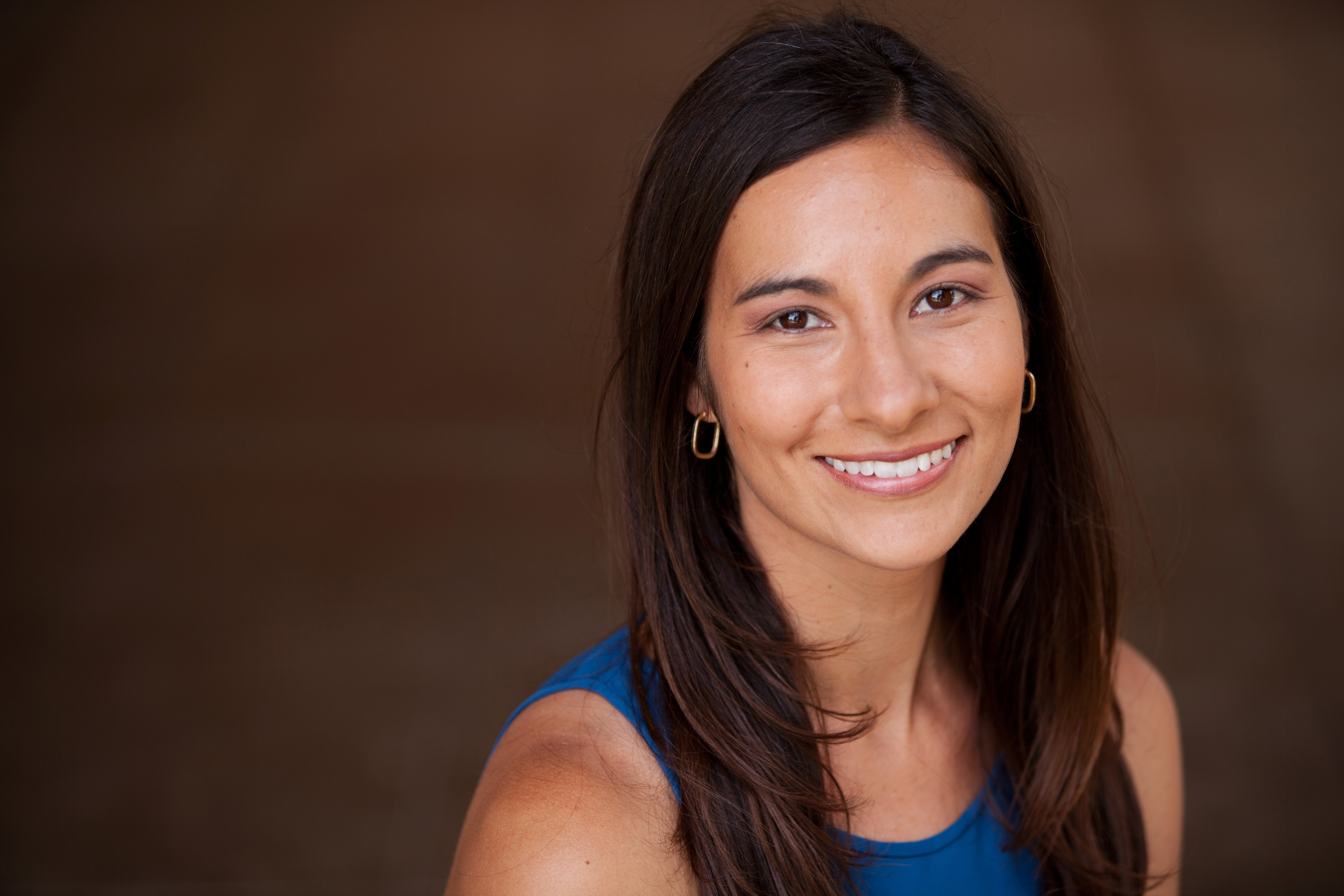 Melanie McComsey
Behavioral Scientist & Human-Centered Designer
Connected Cancer Care
Co-designing connected health solutions to improve cancer symptom monitoring for rural patients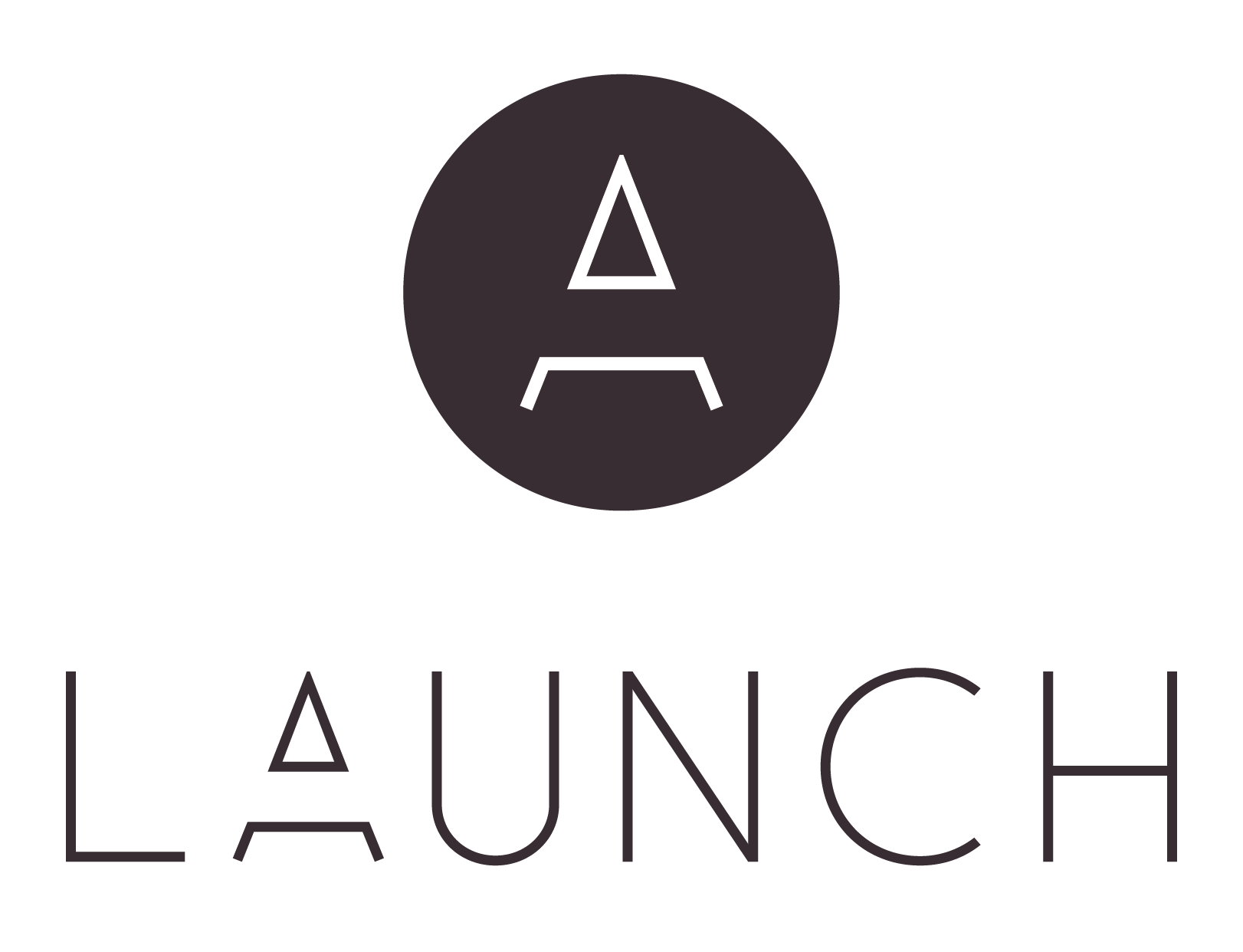 LAUNCH, a public-private collaboration of which the University of California San Diego Design Lab was a founding member, enables community-led connected cancer innovation. The demonstration project was conducted in Appalachian Kentucky.
Challenge
In Appalachian Kentucky, cancer incidence and mortality are higher than in other parts of the country. Patients diagnosed with cancer in rural Appalachia often face additional challenges to managing their symptoms and receiving care, including economic insecurity, geographic isolation, transportation challenges, comorbidities, and limited access to specialty care.
Meanwhile, lower rates of broadband availability and adoption relative to other parts of the country limit the reach of connected health solutions that may have the potential to address these challenges.
Goal
Appalachian Kentucky's unique culture and history offer a platform for creative innovation and grass-roots problem solving.
The desired outcome of this project was to harmonize the core regional values of independence, hard work, pragmatic open-mindedness, and community cohesion with community-based collaborative action and a people-centered design process to improve regional health and healthcare access.
Team
UC San Diego Design Lab, designer (me) and physician

National Cancer Institute, cancer experts

Federal Communications Commission, regulators and connected health experts

Amgen, Strategic Partnerships

University of Kentucky Markey Cancer Center, oncologists and public health professionals
My Role
Managed large-scale project with diverse stakeholders across all organizations.

Led field research, coalition-building, and community-based co-design.

Managed and conducted research with oncologists in clinical settings and with patients in their homes; immersed for over 5 weeks in Appalachian field sites.

Managed rapid prototyping sprint of co-designed solutions; created novel prototypes in collaboration with UI designer and web developer.

Collaborated with a videographer, film director and web developer to create LAUNCHPAD platform and website. All process design, content design, copy, images, interview audio, and ethnographic video editing are mine.
Timeline
Fieldwork: 5 weeks

Data analysis: 8 weeks

Solution co-design: 6 weeks

Reporting, publishing, and platform design: 6 months

Total project duration: 2 years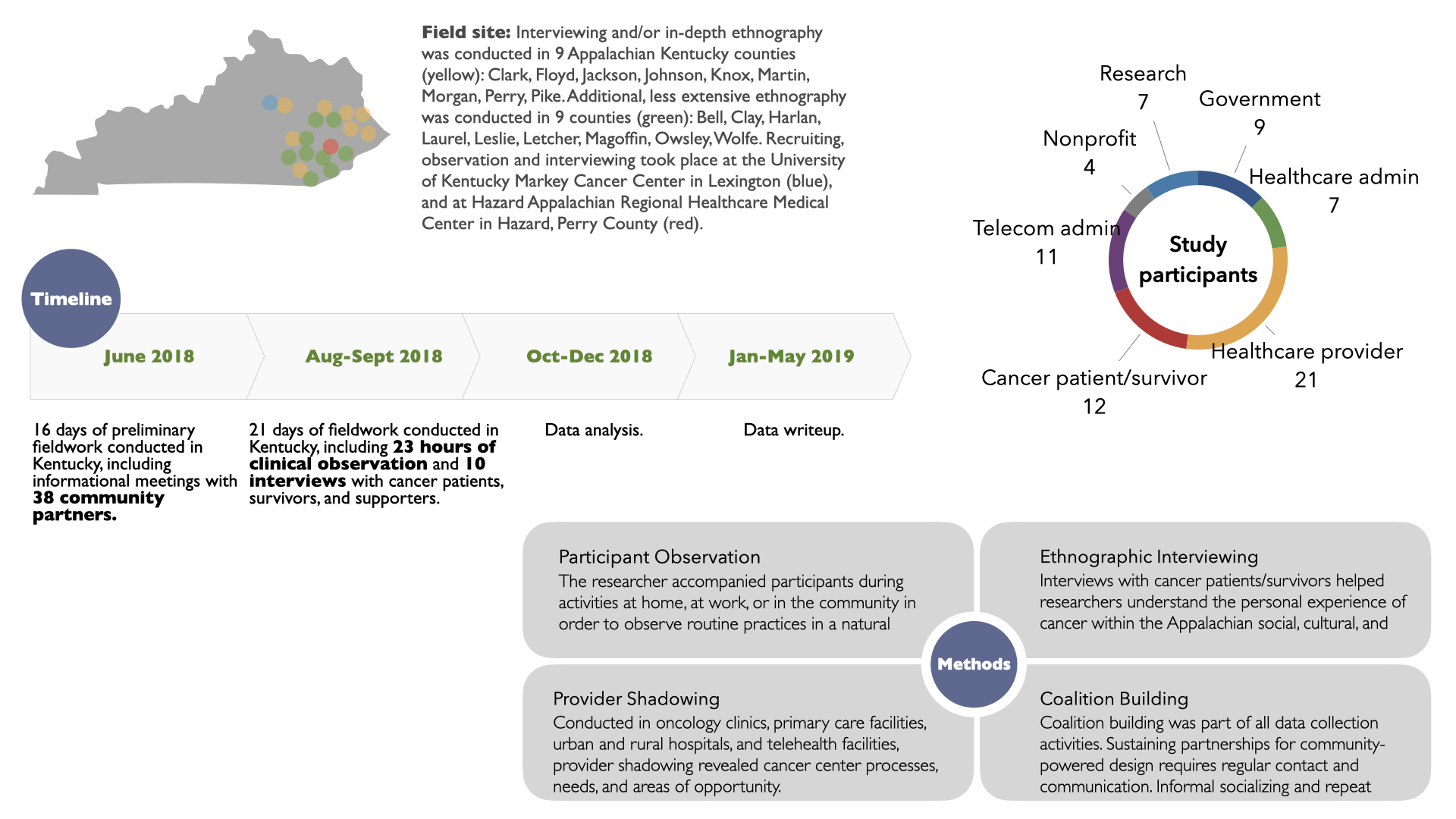 Fieldwork
The purpose of the Listen phase was to build a coalition of partners supportive of LAUNCH in Kentucky and to evaluate the state of eastern Kentucky's healthcare and connectivity infrastructure to identify notable gaps or opportunities in cancer symptom management support.
In support of this aim, I conducted over five weeks of fieldwork in Eastern Kentucky, including participant observation in communities, ethnographic interviewing of patients and caregivers, shadowing of providers in clinical settings, and coalition-building with community partners such as non-profits and telecommunications companies.
Insights from the Listen phase of the project pointed to opportunities to improve access to both healthcare and broadband, as well as a blueprint for doing so using a participatory design model.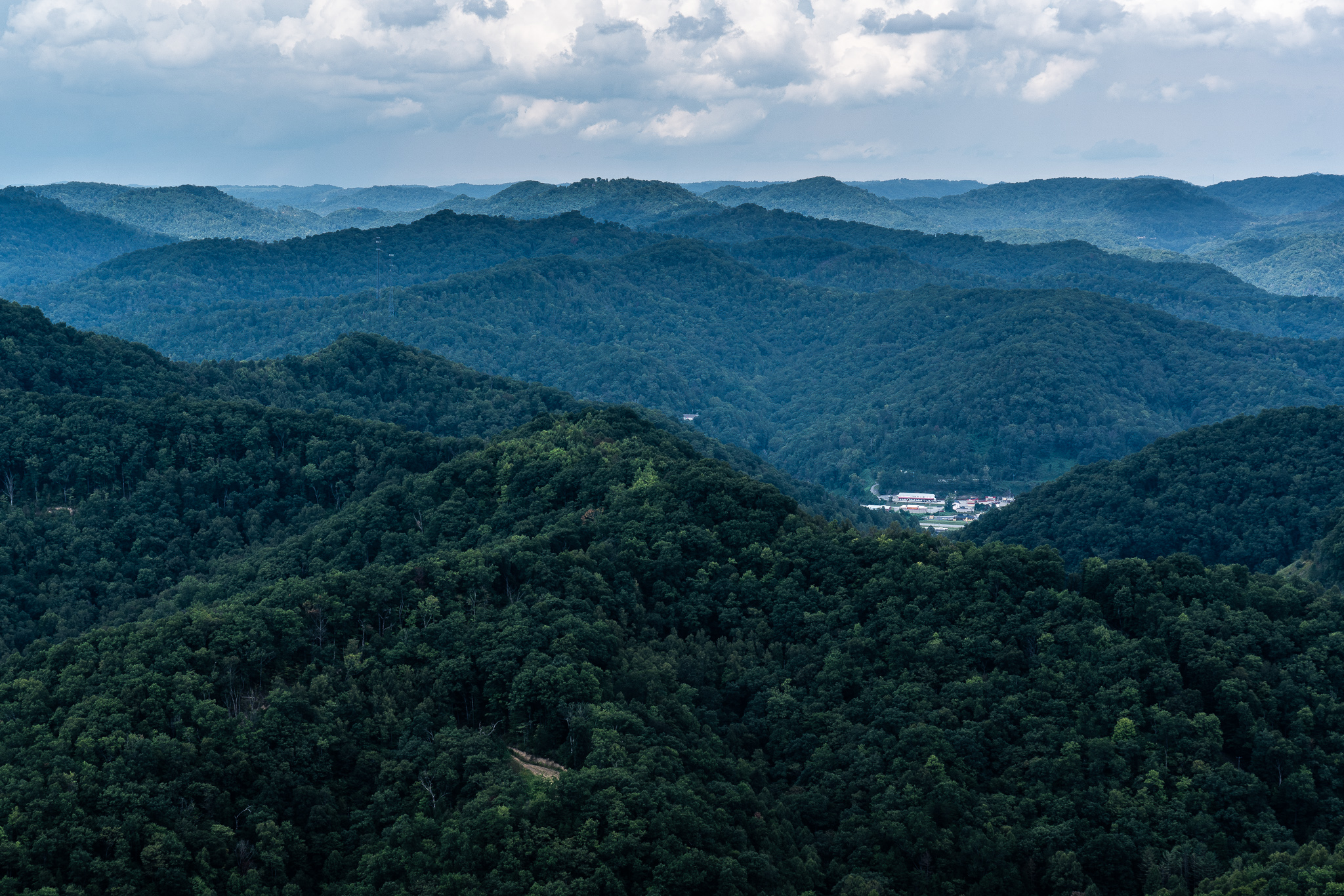 Community insights
In Appalachia, as in many other historically underserved regions, there is resistance to development projects led by outsiders inasmuch as these may threaten local values and the self-determination of communities. At the same time, Appalachians recognize that development projects could restore economic independence to the region, as well as improve access to resources for community revitalization. This tension between tradition and progress characterizes the cultural dimension of addressing barriers to healthcare and connectivity in eastern Kentucky.
One promising avenue for addressing this cultural tension is through design and development methods that empower communities to solve local problems. Such methods ensure that communities maintain the right to self-determination, while designing solutions that align with local values and meld with local infrastructure.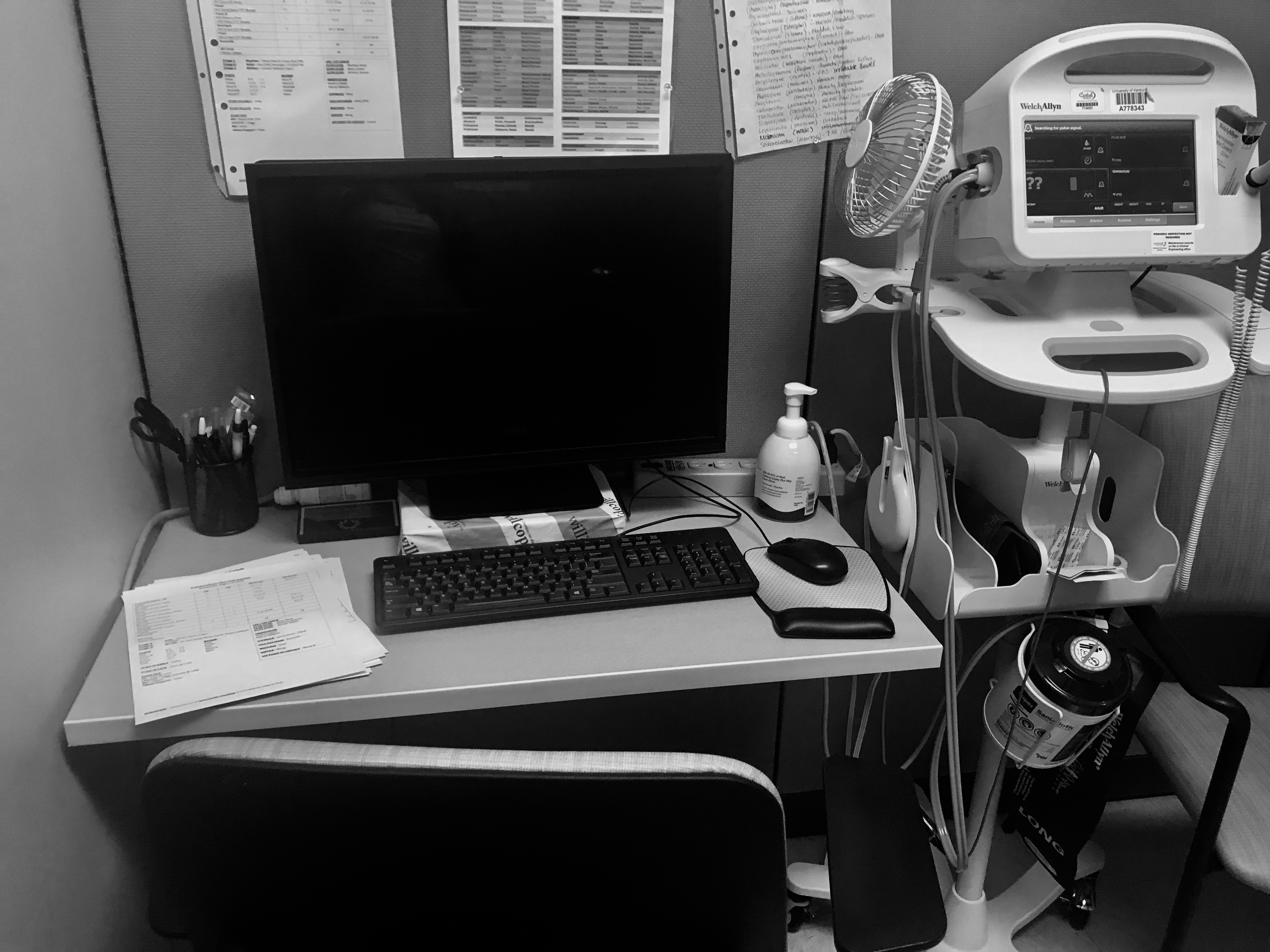 Healthcare insights
While the existing healthcare landscape in eastern Kentucky is rich and varied, suggesting several opportunities for collaborations with LAUNCH, significant gaps and challenges remain. In addition to resources available through the typical healthcare facilities, community-level resources abound. These include programs such as Kentucky Homeplace, which deploys Community Health Workers to troubleshoot health issues in their own communities, as well as programs run by non-profit organizations, such as the American Cancer Society's Community Health Advisors, who conduct cancer prevention campaigns. Local health departments are also an important community health resource, and some have begun to serve as hubs for connecting people to resources.
Despite the many community-level resources available in eastern Kentucky, gaps include access to specialty care, mental health care, and medical transport. Coordination of resources is also a challenge, as community resources may not be well integrated with mainstream care delivery.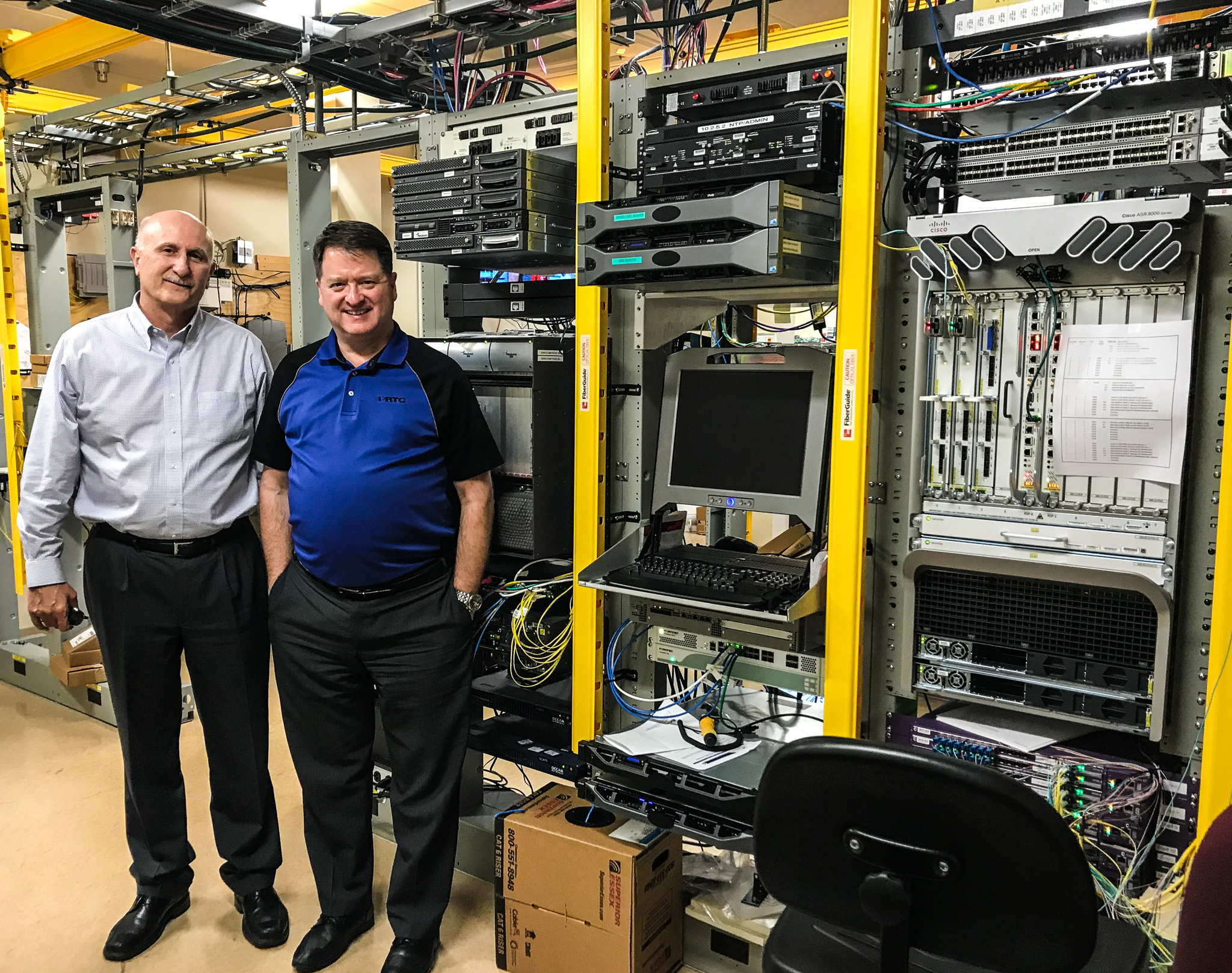 Connectivity insights
In eastern Kentucky, there is a divide in broadband access with several counties reporting 100% access, and at least one reporting 0% access. In areas with higher access, telecommunications cooperatives reported providing fiber-to-the-home to some rural eastern Kentucky counties. In these counties, connectivity has been leveraged for economic revitalization, with the introduction, for example, of teleworking hubs.
In areas with lower broadband access, telecommunications executives cited cost, geography, pole attachment negotiations, and local politics as barriers to expanding infrastructure.
Interviews with cancer patients suggested that individual consumers may worry about stress related to the "overwhelming" amount of information online, privacy, "scammers," and a reduction of face-to-face social interactions with increased broadband access. Patients did express a desire to find social connections online, especially with other patients.
Outcomes (Listen)
On the basis of the ethnographic insights and the community coalition we built, the LAUNCH coalition opted for a bottom-up, participatory design approach to brainstorm and prototype solutions to the challenges around rural, connected cancer care.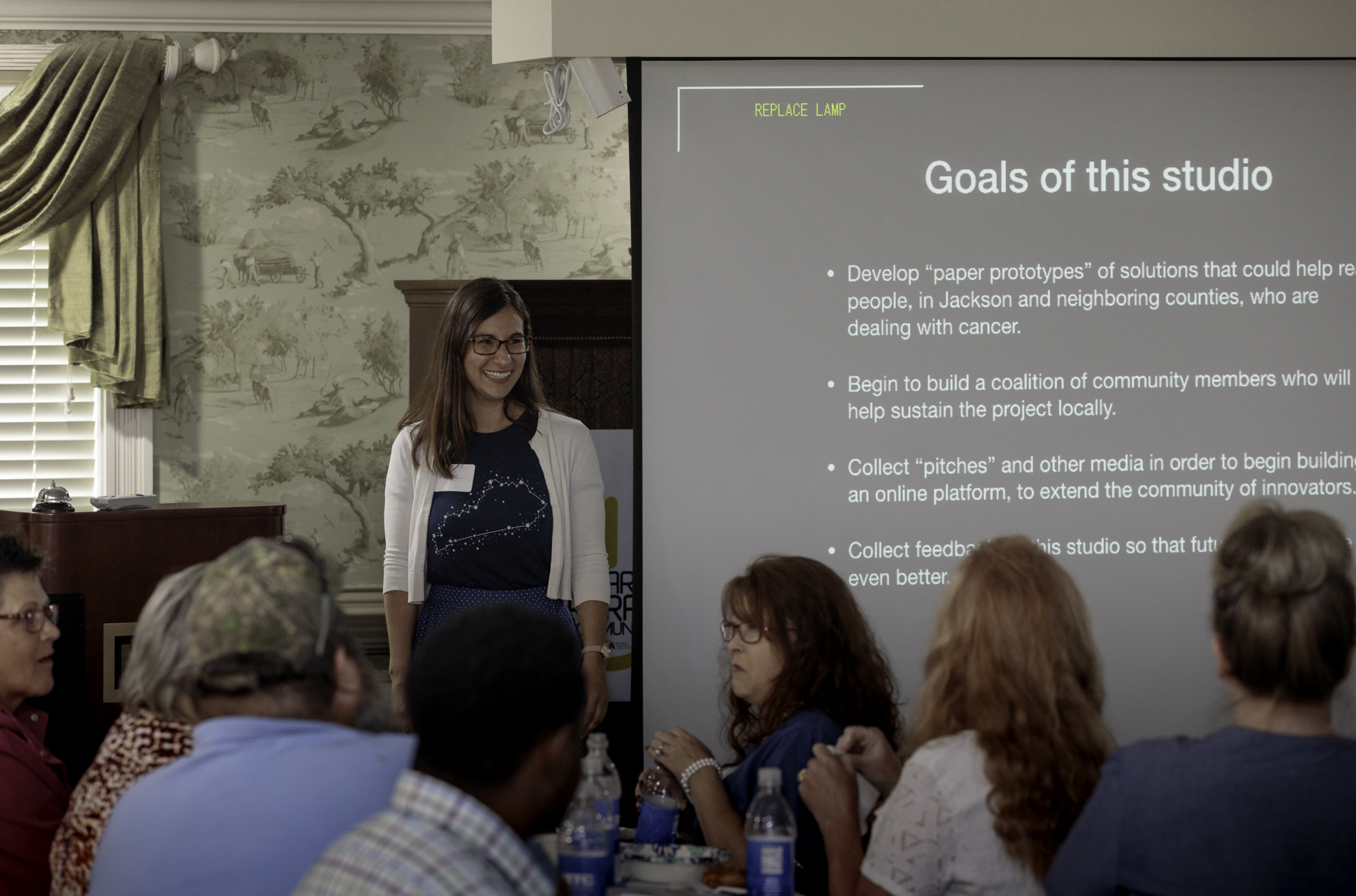 Community-Based Co-Design
We hosted a total of three innovation studios in Kentucky. The purpose of the studios was to generate "pitches," or ideas to help solve the specific problems of people living with cancer in rural Kentucky. Participants used persona cards and participated in collaborative workshops to scaffold their thinking.
Participants consisted of local residents of Eastern Kentucky counties, including cancer survivors, their caregivers, and local healthcare providers. The two Lexington studios were attended by clinicians, including doctors, nurses, and social workers; as well as by patients receiving care are Markey Cancer Center, survivors, caregivers, broadband providers, technologists, and others.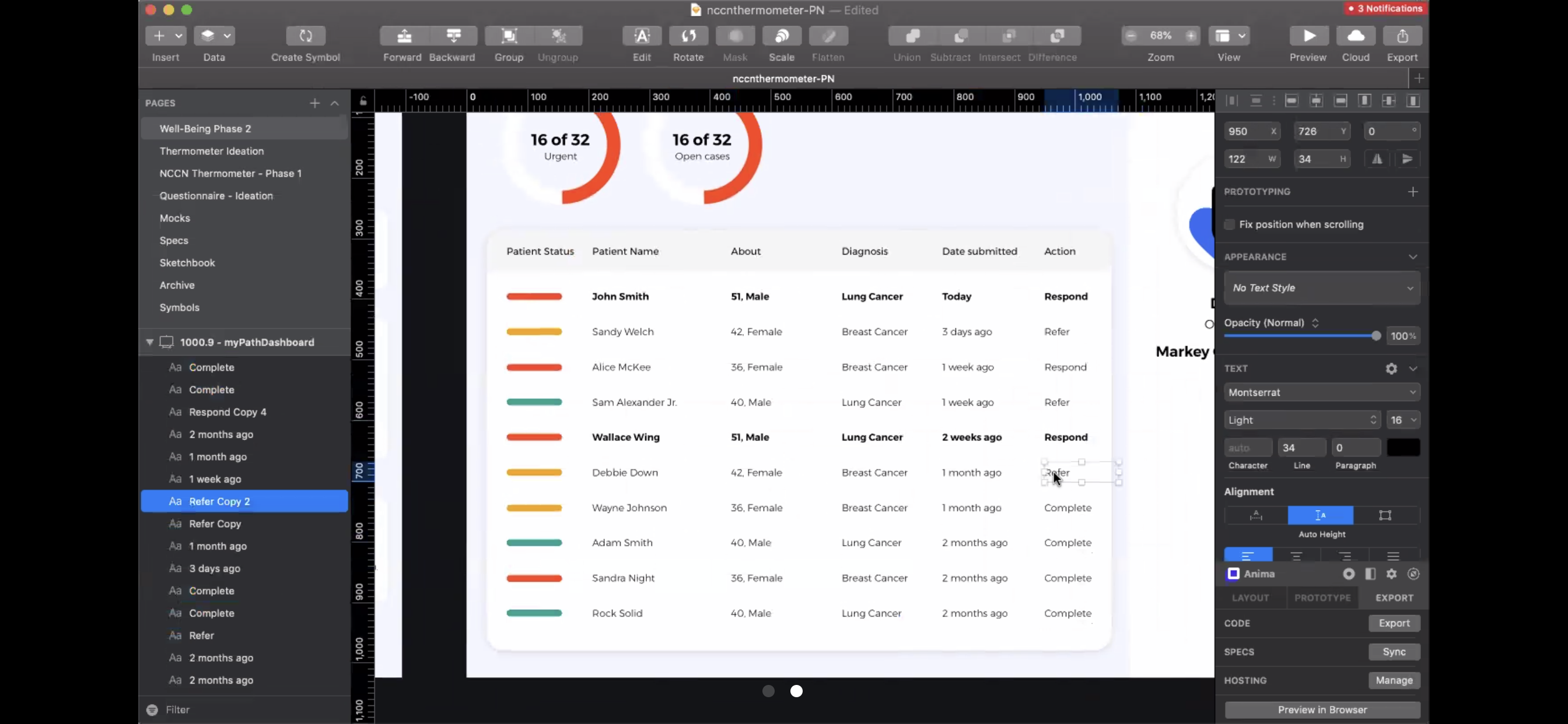 Rapid Prototyping
Following the first innovation studio and post-studio LAUNCH personnel workshops, our remote design team got to work creating a new, paper-based patient monitoring tool. Pia Nyakairu, a human factors designer based in Toronto, and physician Eli Aronoff-Spencer in San Diego, spearheaded this effort. By the next morning, the new tool was ready to be printed and used as inspiration during that day's innovation studio.
That day, after a second innovation studio and post-studio workshop, the design team had even more work to do. This time, our expert coder Didi Hoffman, based in Berlin, took the lead. As we were winding down to rest after a long day, Didi's day was just beginning. He worked while we slept to create an electronic tool based on the language of the "You and your well-being" survey and on the output of the second innovation studio. This app was originally called "My Cancer Path," later shortened to "MyPath."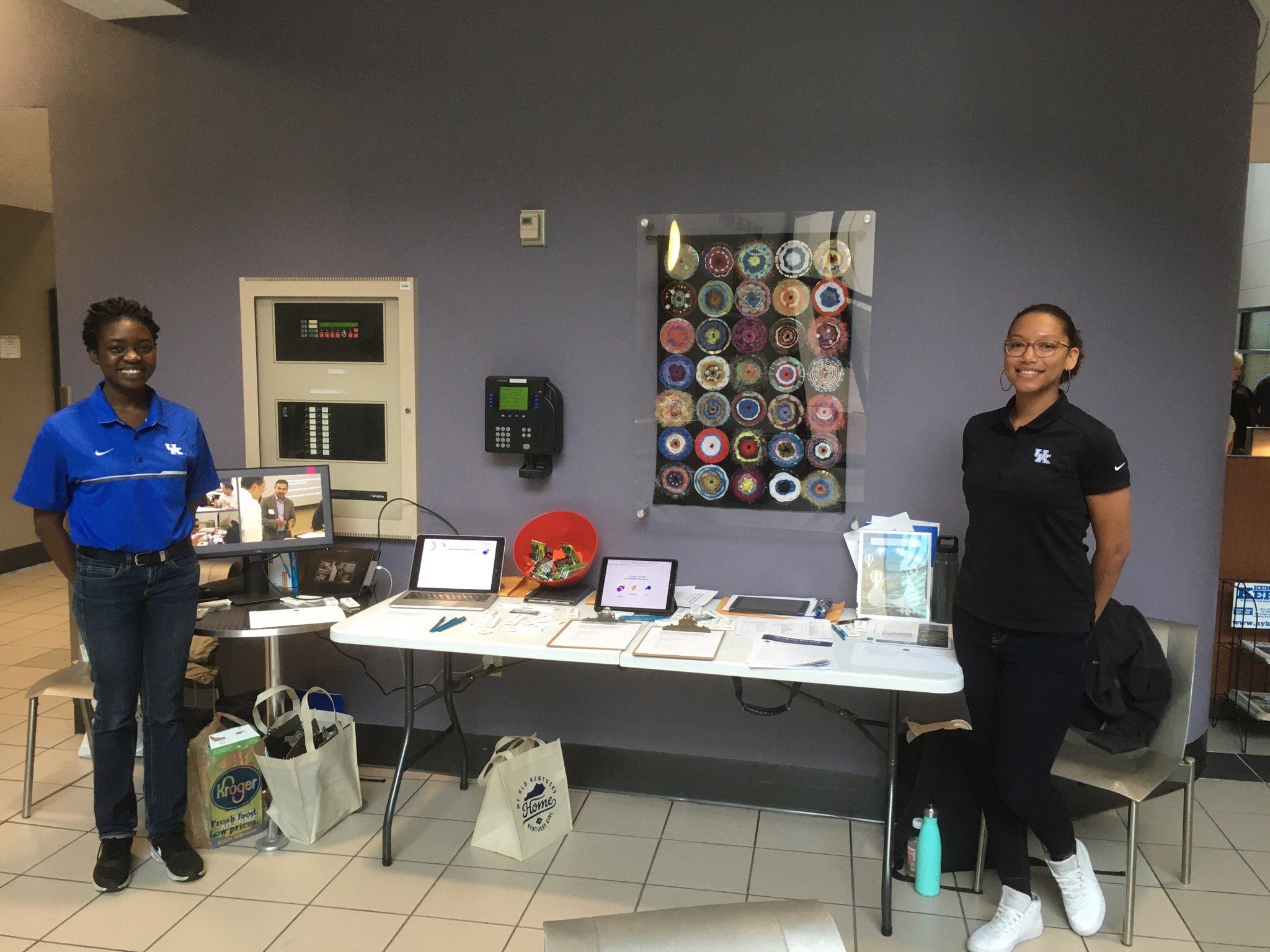 Usability Testing
LAUNCH team members collected feedback on the newly designed tools from providers attending the Markey Cancer Center Affiliate Network Annual Meeting. UK graduate students Esther Max-Onakpoya and Alyssa Donawa (from left, above) hosted another feedback booth at Markey Cancer Center to administer surveys to passersby, including patients, caregivers, and providers.
We collected 46 Standard Usability Surveys assessing the two paper-based cancer symptom monitoring instruments. We collected 34 surveys assessing the two electronic cancer symptom monitoring instruments.
Key findings:
Patients preferred the co-designed paper and electronic tools to the Thermometer versions.

Providers preferred the NCCN paper tool, but the MyPath electronic tool.

All users preferred electronic tools to paper tools.
Outputs (Innovate)
The Innovation Studios resulted in two new prototypes for tools to monitor cancer symptoms as well as a pitch repository and a publication.
"You and Your Wellbeing," a paper-based distress monitoring questionnaire to replace the NCCN Distress Thermometer currently in use in many NCI-designated cancer centers.

"MyPath," which combines a patient-facing digital app, a provider dashboard, and a redesigned service delivery process.

Repository of a dozen additional refined "pitch" ideas, for further exploration and testing.

For an informal writeup of our innovation process, see the LAUNCH-internal Innovate Newsletter, November 2019.

Publication: Designing a Framework for Remote Cancer Care Through Community Co-design: Participatory Development Study. Provides a detailed overview of innovation activities, including user testing methods and results.
Outcomes (Innovate)
Symptom monitoring prototypes were piloted at Markey Cancer Center with a select group of patients and caregivers.

The LAUNCH collaborative decided to expand the community-based co-design model to empower communities to innovate locally, on their own terms.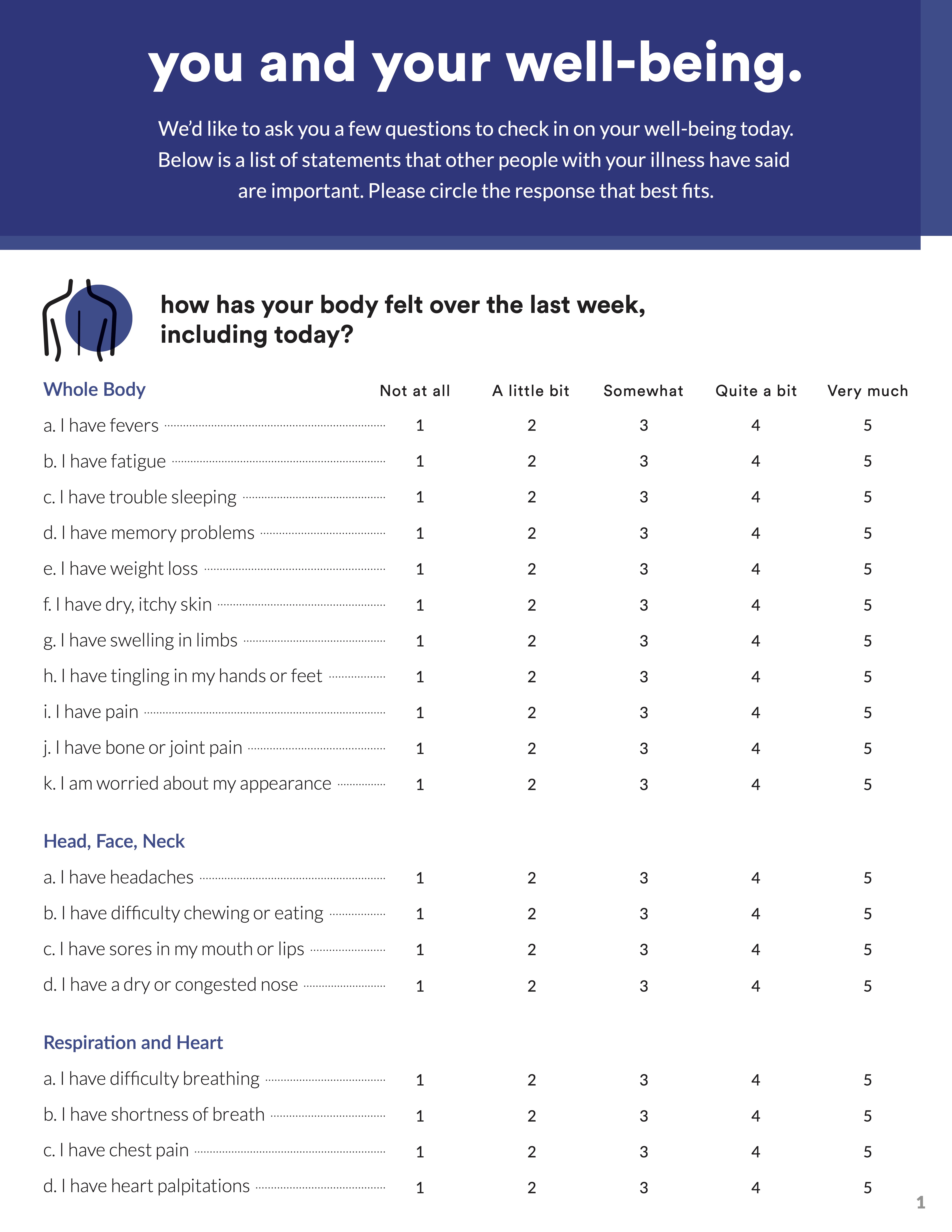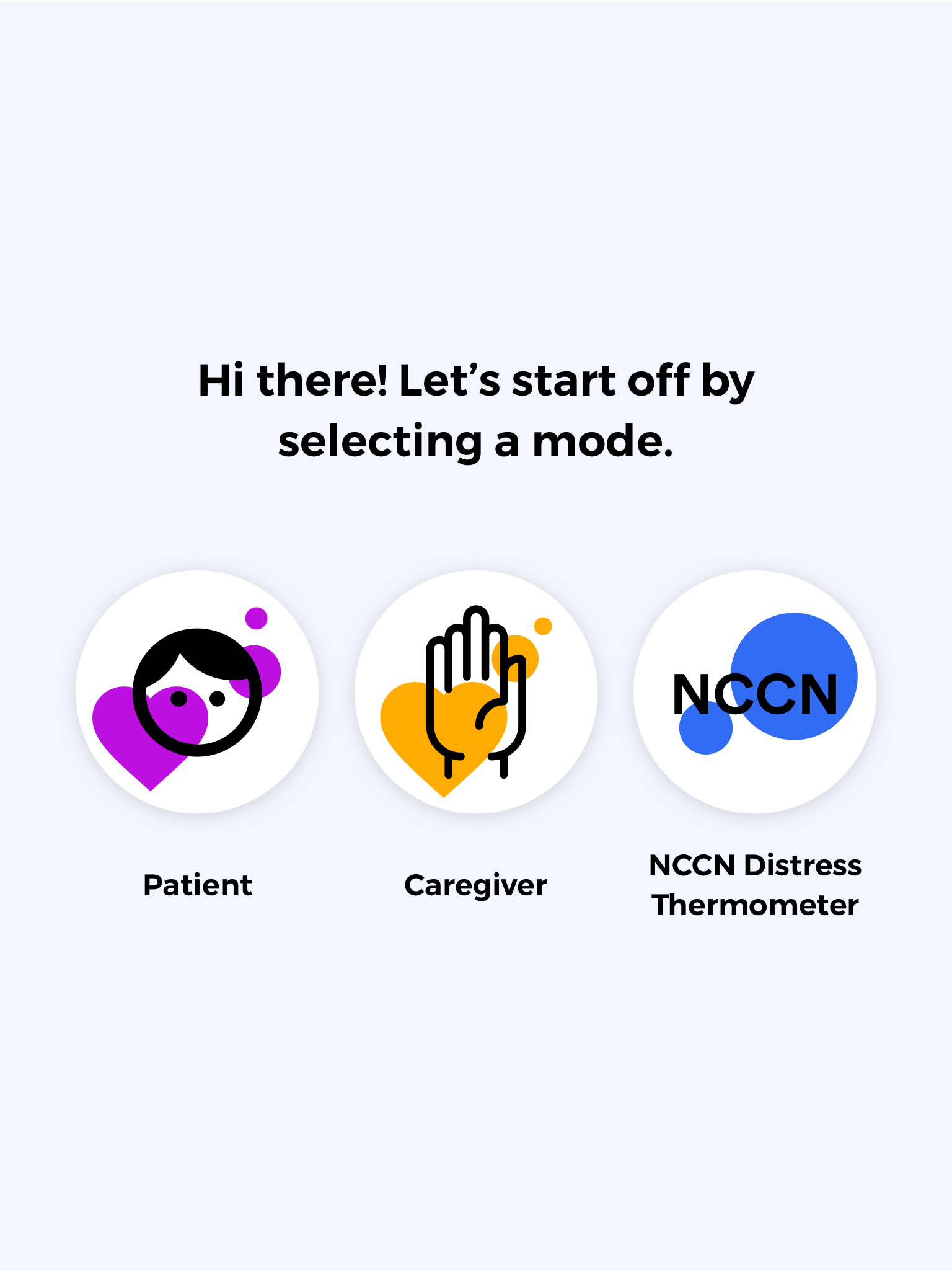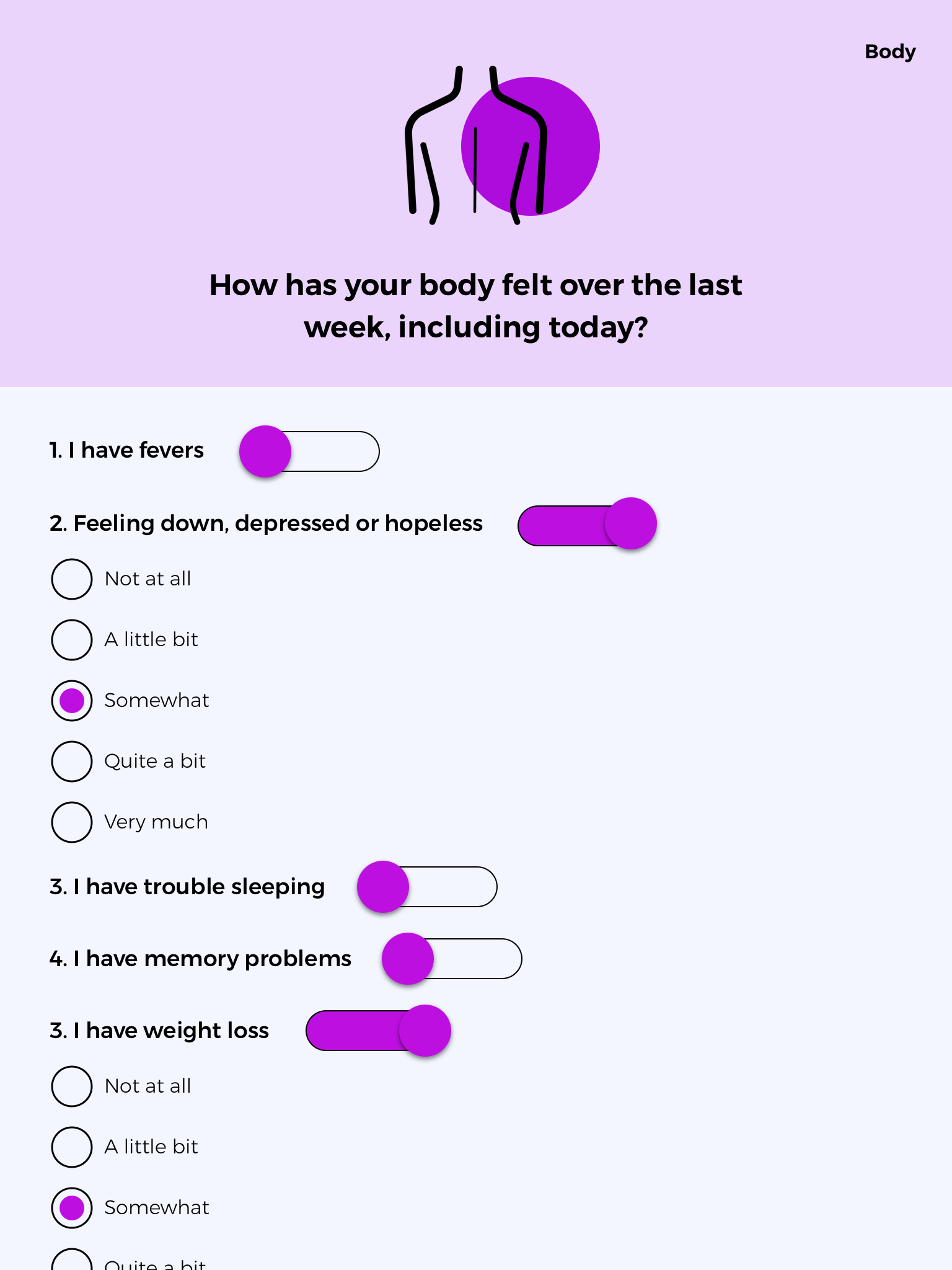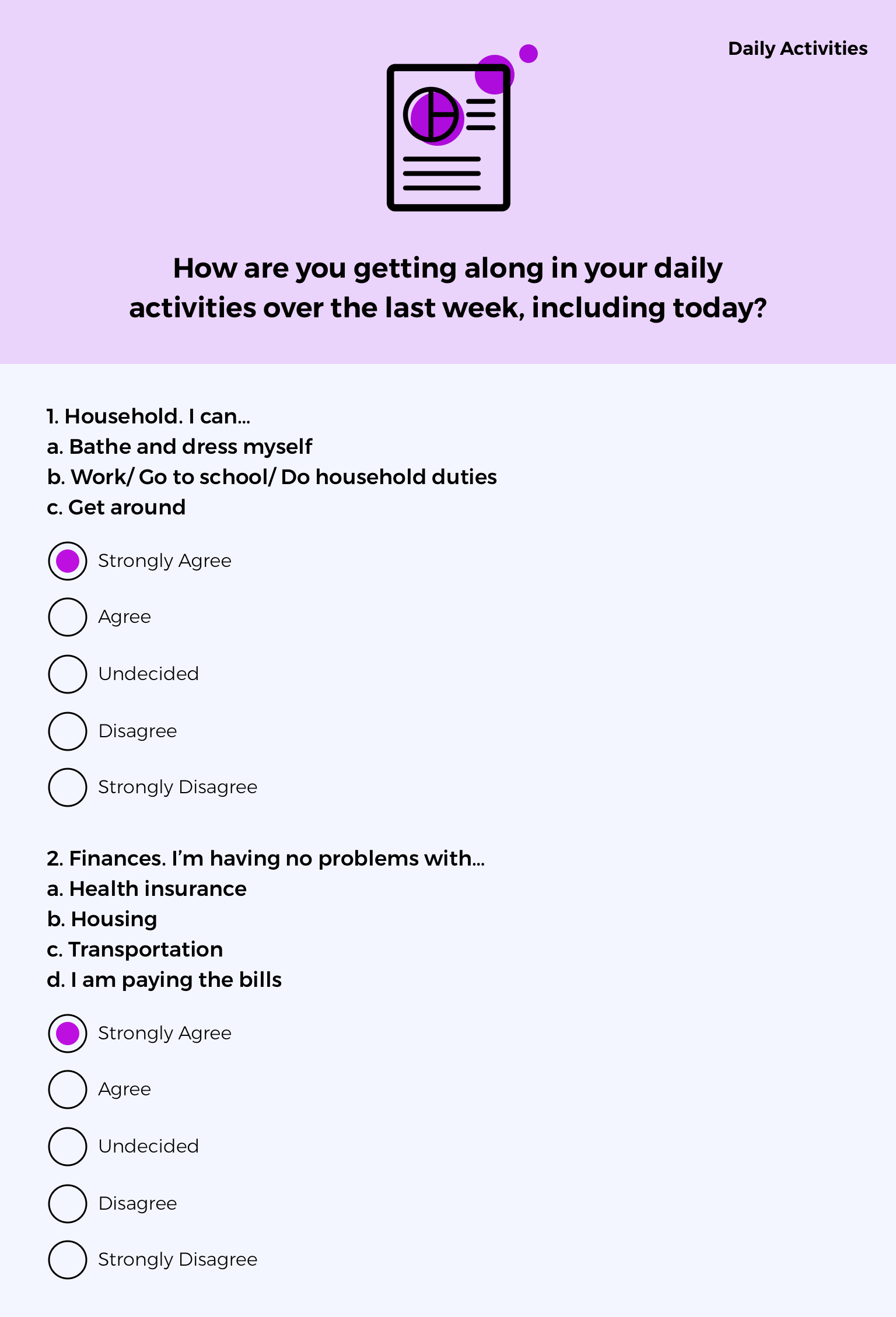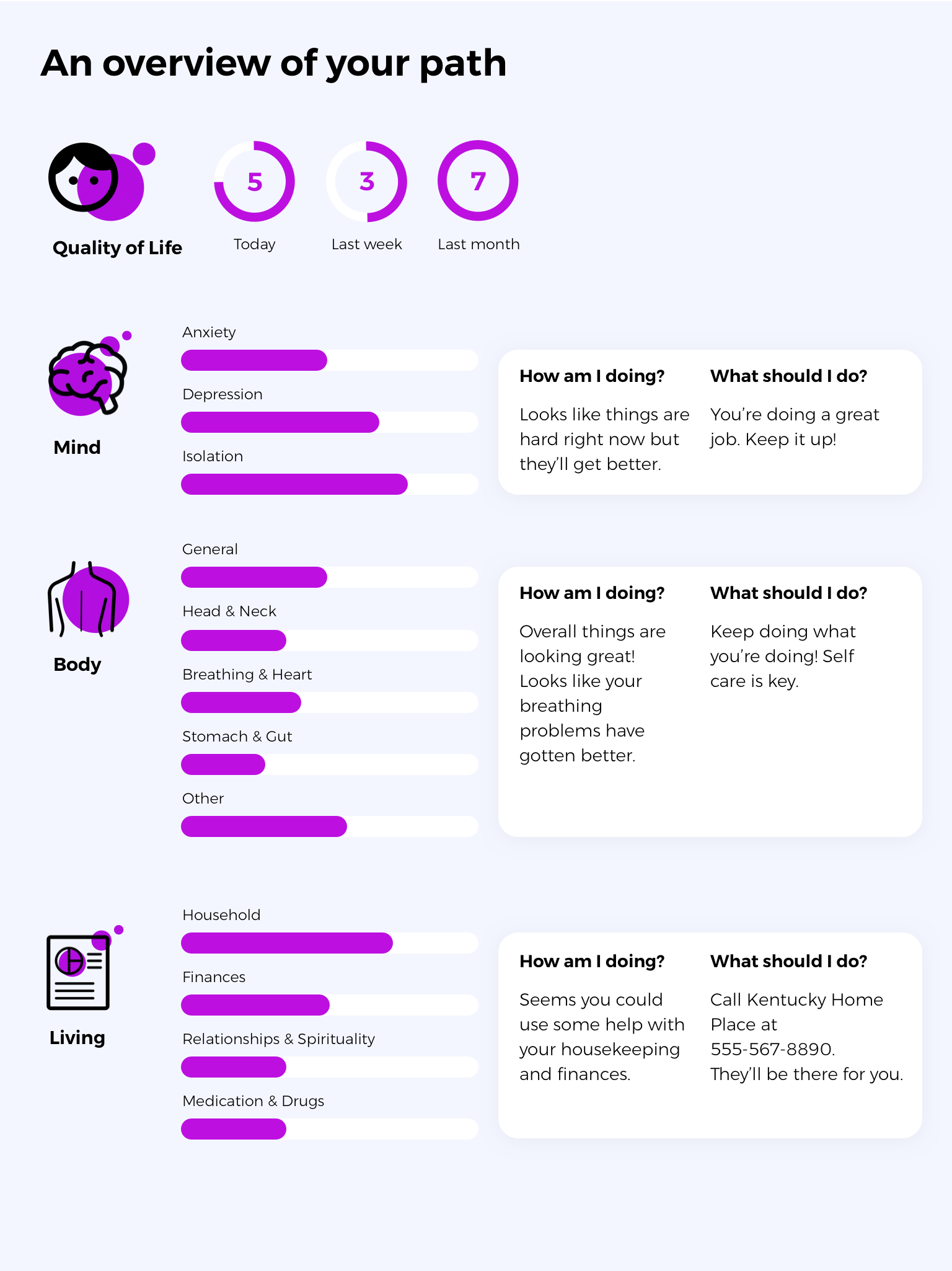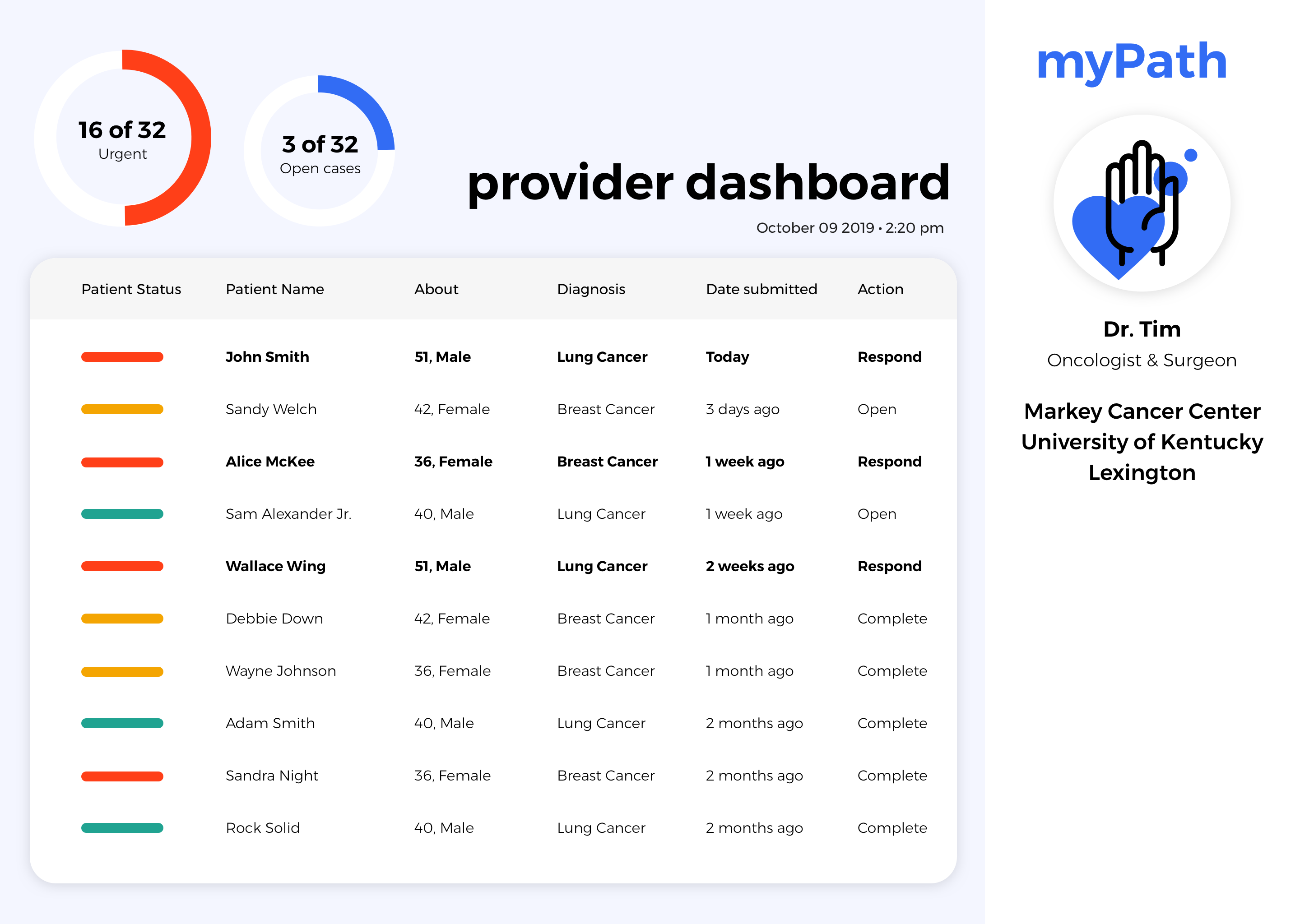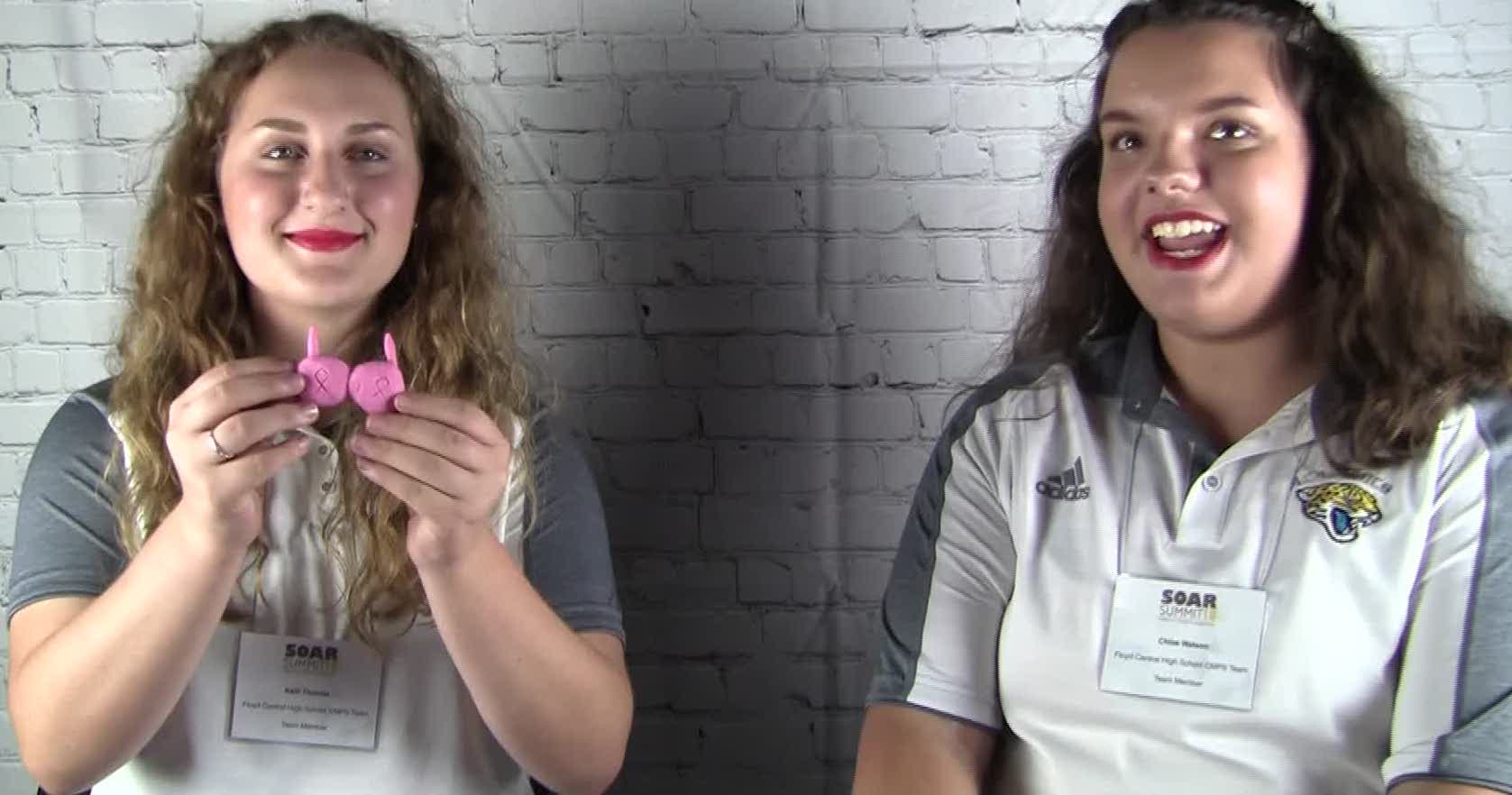 LAUNCHPAD
LAUNCHPAD is a pilot project and platform that empowers communities co-design better cancer symptom management tools and practices enabled by connectivity. People can use the platform to describe their own healthcare challenges, pitch solutions to those challenges, and contribute resources or expertise to building and testing solution prototypes.
Community engagement and empowerment are critical parts of the broader LAUNCHPAD blueprint that other cancer centers and rural communities can use to reproduce LAUNCH for their patients.
Thank you for reading my case study!